For those clients that have a number of properties and are happy to learn the skills they need to create their own 360 virtual viewing, this is for you.
This camera balances photo quality and cost to give a pleasing professional result.
SHIPPED FROM THE UK – Fast Delivery & No Import Duty to Pay for UK purchasers. If you were to buy this from another country you may have to pay over £50 in import duties and wait a long time for it to arrive.

Free Training Course
When you buy your camera from us, we want you to get the most out of the camera and quickly! Therefore, when you buy your camera from us, you get a free video training course to get you creating professional 3D 360 Virtual Viewings fast!
The course includes:
Introduction
Other Equipment
Opening the Camera
Charging the Camera
Install the micro SD card
Updating Firmware
Installing the Camera App on Phone
Camera App Settings
Photo Resolution
Removing Blackholes
Capturing the 360 Images
Where to place the Camera
Transfer the photos to your Phone
Transfer Photos to Computer
Create WP VR Virtual Tour
Putting Virtual Tour on the Web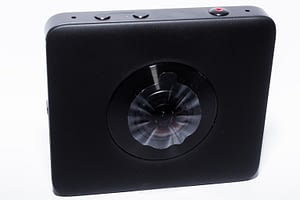 Model: QJTZ01FJ
Field of View 00°
Lens Type Large wide-angle folding lens module
FOV 2×190°
Number of Lenses 2 x f/2.0
Lens Components 2 × (5 pieces spherical glass lens + 2 pieces aspheric glass lens + 2 pieces right angle glass prism)
Focal Length 43
ISO Modes Automatic; Manual: 50, 100, 200, 400, 800, 1600
Exposure compensation —3~+3,1/2EV
Shutter Speed Automatic, Manual: 1,2,3,4
White Balance Automatic, Outdoor, Cloud, Incandescent, Fluorescent
Up to 23.88 effective megapixels – 6912 x 3456 ; 3456 x 1728
Photo Format jpeg
Image Processor Ambarella A12
Image Sensor Sony IMX 206
Sensors Gyroscope
Gyroscope 3-axis gyroscope + 3-axis accelerometer
CMOS size 1/2.3
Accuracy 16bit
Video Resolution 3456 x 1728 @ 30fps;2304 x 1152 @ 60fps;2304 x 1152 @ 30fps
Real-time Streaming 1440 * 720 @ 30fps
Video Format MPEG-4, H.264
Styles Panorama, Standard
Video Modes Normal video, Short video, Time-lapse video, Recording cycle
Audio x2 Microphone
Microphones Stereo
Compatibility Android/Apple 5.0/iOS 8.0 and higher
Stabilization EIS – 6 Axis Image Stabilization
Waterproof IP67 Water Resistant Up to 1m underwater
Battery 1600 mAh
Fast Charge Yes
Charging Interface microUSB
Charging Time Within 2 hours
Charging contacts 2 contacts with waterproofing protection. Salt spray and short circuit protection tested
Weight (inc. batteries) 108 g (0.24 lb / 3.81 oz)
Dimensions 78 x 67 x 24 mm (3.07 x 2.64 x 0.94″)
Storage microSD card (up to 128GB)
Wi-Fi 11 b/g/n, 2.4GHz, ≥50m range with no obstructions
Bluetooth 0, ≥30m range
Mounting 1/4-inch universal tripod mounting interface
USB 0
Operating Temperature 14 ºF ~ 113 ºF
Perfect for Virtual Viewing & Property Tours
The Covid 19 Virus has really highlighted the value of 360 Virtual Viewings. It allows for property transactions to continue as part of a contactless workflow.
The 23.8 Megapixels means that you get great quality 360 images at a great value price. You no longer need to spend thousands on kit to create your 360 walkthroughs. This camera makes a great cost-effective solution to Virtual Viewings with 7K panoramic photo.
The lack of light in properties can result in dark 360 virtual property tours. However, this camera has a number of features that will allow you to brighten up the darkest rooms to create a stunning virtual viewing. The Dual 1/2.3″ Sony image sensors are highly light sensitive. The camera offers long exposures that are easy to configure via the app. The ISO settings can either be left in Auto or manually controlled between ISO 50 up to ISO 1600. There is also exposure compensation capabilities to allow you to automatically brighten up the 360 photos.
Have you noticed how some cameras can affect the colours in the photos? They can make white walls look blue or beige. This camera has White Balance controls to tackle this problem. The White Balance setting can be left on auto and the camera will work it out or you can use one of the manual settings to adjust the white balance to the light in the property.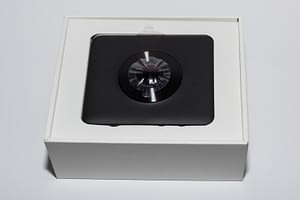 Panoramic cameras can create a blind spot due to the size of their body. Due to the super thin body, ultra-wide-angle high aperture (two 190° wide-angle fish eye lenses with large F2.0 aperture and two mirrors) lens and a reflective prism, this camera has no blind spots. This results in less 'stitching error' when creating your virtual tours.
You can control this camera from your phone (Android or Apple) so that you can hide out of shot. There is a handy App that can be downloaded to allow you to access all of the functions and controls for this camera. Some cameras allow you to connect to your phone using WIFI, others offer Bluetooth. This camera gives you the flexibility to use either.
Create 3D 360 Virtual Viewings like this:
[wpvr id="1788″]
*Please note, additional software needed to create the Virtual Viewing.
Our time is the most precious commodity, so you want a quick and simple solution for creating virtual viewings. Simply place this camera on a tripod on the floor in the room and then control the camera from your phone (this camera is compatible with both Android and Apple). You can photograph a room in seconds! As the camera only weighs 108g, it is easy to move around. There is no need to worry about the battery, you can capture multiple 360 Virtual Tours before needing to recharge the battery. Even if you are using video functions, from full power at room temperature you have up to 75 minutes video with Wi-Fi on or 90 minutes video with Wi-Fi off.
Tripod, Selfie Stick & Protective Bag
This camera comes complete with its own tripod. However, if you wish to use a different tripod, it is not a problem. The camera has a ¼-inch universal tripod mounting interface, allowing you to mount it on other tripods.
Alternatively, you can use the selfie stick that is also in the kit. There is also a protective bag for you to store your camera in to avoid it getting damaged or the lenses scratched.
We recommend this camera as it creates great still 360 images for a fantastic price. However, it also has the ability to capture 3.5K ultra-high definition panoramic video. This means that you can use this camera along with the selfie stick provided for free with the camera to create 360 walkthrough videos of properties. The powerful image stabilization means that the video remains clear, even when you are walking through the property. The stereo microphone can capture the spoken commentary of the walkthrough to save time having to edit it in later.