The Manchester Property Photography Team
In a rush? Jump to the section you want:
To discuss your requirements, call Helen on 07591 447 556 or fill in the form at the bottom of this page.
Like all Landlord Photography's photographers, Helen is an active investor in the North West and therefore understand how important it is to make your property stand out. She appreciates the competition that properties now face letting or selling on the various platforms. Due to Helen's property training and experience, she also recognises what tenants are looking for and how to make your property catch their eye.
After studying Fine Art and Photography at A level and then at the University for the Creative Arts in Canterbury, Helen went onto work in Central America continuing her love for photography and fine art. Helen is now investing in property and has turned her artistic side to create beautiful, distinct photos which assist other landlords and homeowners in the quick rental and sale of their properties.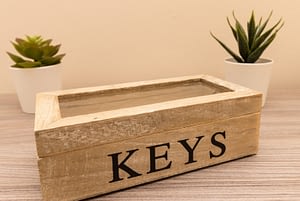 THANK YOU for wanting to refer us to your friends, it means a lot.
To show our appreciation we want to give both you and your friend £20 off your next Landlord Photography service (Photo Shoot or 360 Virtual Tour).
If you are an existing Landlord Photography client and want to refer us to your friends and network, please click here.
At Landlord Photography we are completely transparent with our pricing, so that you do not get any nasty surprises!
Once you hire Landlord Photography we will come out and do the photo shoot. We will take as many photos as is required to cover the whole property. We will then edit the photos and send you the proofs. You then choose how many of the photos you want. We only charge you for the photos you want. The price depends on the number of photos you select:
The price of a Video Tour depends on whether it is an additional service as part of a Photography Package or a Standalone Service.
Video Tour - Large Properties
Please get in touch
Here in the Manchester office we offer a range of 3D 360 Virtual Tours to satisfy your virtual viewing needs.
Take a look at our range of packages below to decide which package is right for you, then get in touch with us to confirm an exact price.
360 Tour Large
Please contact us for a quote.
All 360 Tours come with 6 months free hosting. If you would like to keep your 360 tour longer, we offer monthly and annual packages to suit your needs.
Monthly 360 Hosting
£3.50 per month
Annual 360 Hosting
£35 per year
We encourage all new clients to check out our work before hiring us. Every photographer has a particular style. If you don't like that photographers style then hiring them could end in disaster!
Landlord Photography has refined its style over the years to make our photos stand out on the property portals ahead of the competition. That gets you more enquiries for your properties. 
Here is an example of the Video Tours we can create from still images. These are ideal for Spareroom where you can add videos but not link to 3D 360 Virtual Viewings.
3D 360 Virtual Tours - Examples
One of the things that sets Landlord Photography apart from our competition is our depth of experience. We have a wide range of expertise, knowledge and experience with a wide range of properties. Here is just one example:
Dressing and Staging Service
There is nothing attractive about bare furniture and mattresses with dubious stains. A quick look on a portal such as Spareroom will show you that your competition are making two major mistakes with their marketing:
Rubbish property photos
Undressed rooms
This is great news for you as we can dress your property and take professional photos. Take a look at the difference this makes:
BEFORE:
Dressing & Staging Prices
Our HMO Dressing service is available alongside any photography package. The dressing prices are:
| | |
| --- | --- |
| Dressing - First Room | £150 |
| Dressing - Additional Rooms | £75 each |
| Want to keep the dressing kit? | £345 per kit |
| 3+ Dressing Kits | £300 each |
We sometimes get asked by clients what equipment we recommend. Please see below for our current recommendations.
If you require either Photography or 360 Photography training. We have a couple of options. Our downloadable courses cover all the general skills and knowledge you need. If you want in person customised training, please get in touch.
Customised In-Person Training
Get in touch for a quote
The Manchester office covers much of the North West. 
Below is a list of some of the areas covered by the Manchester office. For other areas, get in touch for a quote.
Contact Us - Manchester Office
To discuss your requirements with the Manchester office team, call Helen on 07591 447 556 or fill in the form below: